Make the Future speakers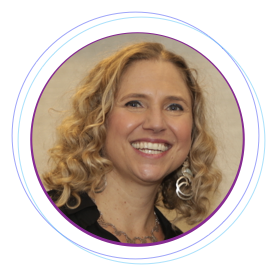 Megan McMahon
Senior Events Manager, ISTE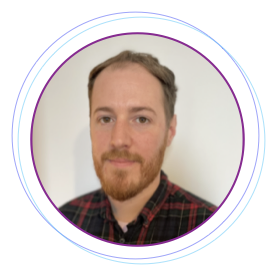 Dave Turnbull
Teacher-in-Residence, Educate Ventures Research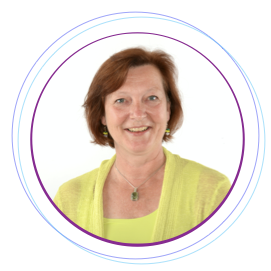 Camilla Gagliolo
Senior Director of Event Content, ISTE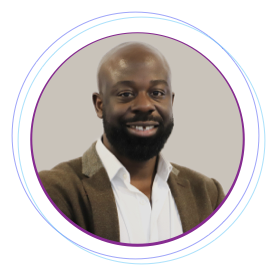 Lawrence Tijjani
CEO & Founder, Happy2Host Education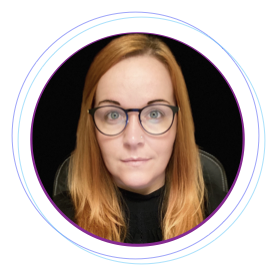 Georgina Dean
Director of Digital Strategy, Felsted School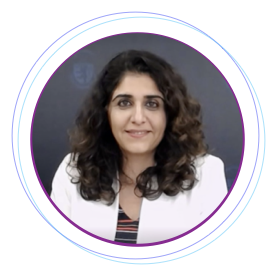 Dr. Neelam Parmar
Director of Digital Learning and Education, Harrow International Schools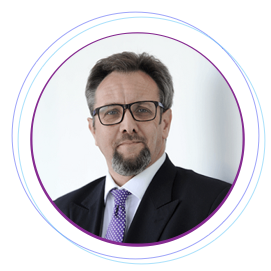 Al Kingsley
CEO of NetSupport and Multi-Academy Trust Chair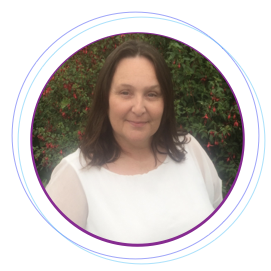 Wendy Peskett
Learning Technologies Specialist, Coach & Innovator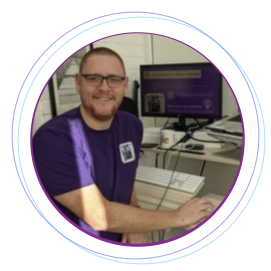 Daren White
Google Certified Trainer, Innovator, Coach &
Academic Technologies Specialist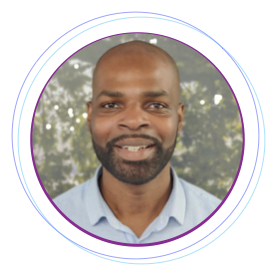 Mark Martin
Advanced Skills Teacher in Education and Computer Science; @urban_teacher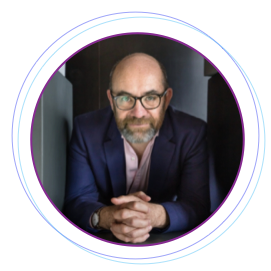 Lord Jim Knight
Ed Tech Consultant; Former Schools Minister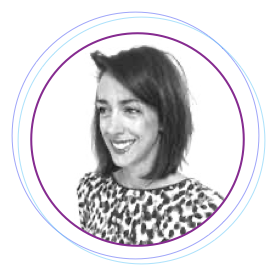 Bridie Tooher
Deputy Director Digital Strategy, Department for Education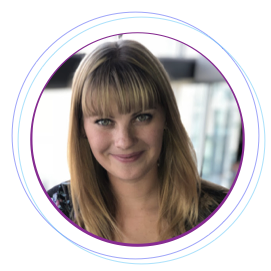 Dr. Ekaterina Cooper
Deputy Director of Research Acceleration, Educate Ventures Research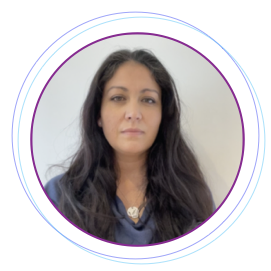 Dina Foster
Associate Researcher, Educate Ventures Research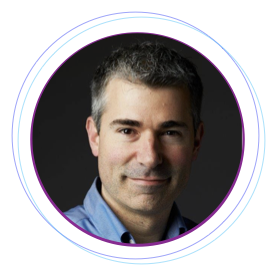 Richard Culatta
Chief Executive Officer, ISTE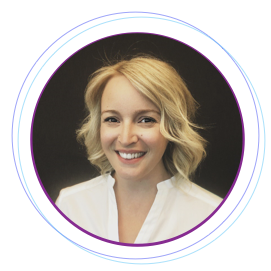 Katie Novak
Global Brand Manager, SMART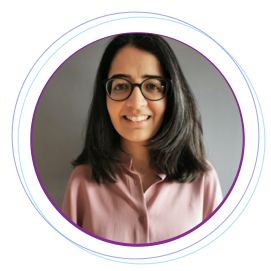 Valdeep Gill
Senior Research Manager, Ecorys UK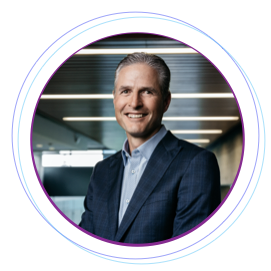 Jeff Lowe
Executive Vice President & Chief Marketing Officer, SMART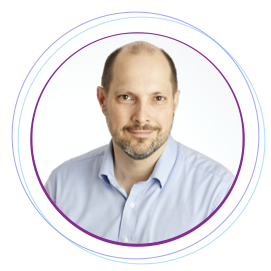 Joseph South
Chief Learning Officer, ISTE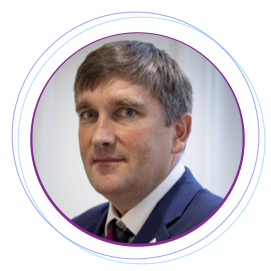 James Garnett
Director of IT at United Learning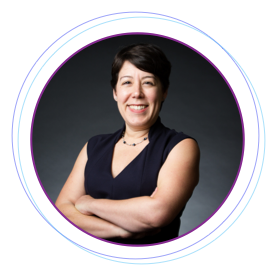 Laurie Forcier
Chief of Staff and Director of Partnerships, Educate Ventures Research

Daily schedule
Monday, 28th
Arrival
Attendees joining us Monday evening can check in to the International Centre boarding house beginning at 5 pm, followed by a casual dinner 6:00-7:00 pm and some relaxed social time back at the boarding house. Get to know your fellow participants before the program kicks off on Tuesday morning!
Tuesday, 29th

Breakfast and registration open at 8:00 am in the dining hall.

9:00 am
Welcome keynote
Richard Culatta, CEO of the International Society for Technology in Education (ISTE) on "Technology and the power to innovate and create change for the future".
9:20 am
Where are we now? Understanding digital policy in the UK
Hear from Lord Jim Knight in conversation with Bridie Tooher, Deputy Director of Digital Strategy, Department for Education (DfE). This is an opportunity to hear the latest on digital strategy from the Department for Education, exploring key issues and priorities in light of the DfE EdTech survey published in June 2021. Gain an understanding of aims and expectations at policy level regarding digital strategy and the future of technology in UK schools to inform your planning and agenda setting.
10:05 am
Understanding the digital landscape at a national, community and individual level
Katie Novak & Jeff Lowe from SMART will present a snapshot of the digital picture globally and across schools in the UK. See where others are on their digital journey and gain insight into how to develop digital strategy in key areas such as strategic planning, successful tech integration with teaching and learning and CPD.
10:45 am
Meeting school priorities through your digital strategy
This session featuring Georgina Dean, Director of Digital Strategy at Felsted School and Daren White, Academic Technologies Specialist at Academies Enterprise Trust, focuses on how to harness the power of technology to address your school priorities. Rather than using "Tech for tech's sake" we will explore how digital strategy can be woven into your existing school development plans, supporting the achievement of your goals in a purposeful and meaningful way. During the COVID-19 pandemic many schools had to act swiftly and urgently in order to react to an unprecedented challenge; however now is the time for carefully thought-out and intentional re-design of digital provision.
11:30 pm
Distributed leadership: successful implementation of digital strategy
Research shows that innovative leadership is key to the successful implementation strategy. In contrast to a traditional "top-down" approach and more intentional than an organic "bottom-up" growth, we look at how to manage change effectively and consider how a distributed leadership model can empower stakeholders at different levels within a school. This session explores the potential of distributed leadership with a panel of expert speakers (Neelam Parmar,
Lawrence Tijjani, Mark Martin & Al Kingsley) chaired by Laurie Forcier, Educate Ventures, as they share their experiences of leading digital change. Schools will then have the opportunity to consider their own teams and leadership structures.
12:15 pm
Distributed Leadership and the ISTE Standards for leaders activity
Join ISTE Chief Learning Officer Joseph South for an activity starring the ISTE Standards for Leaders. Learn how the standards can be used to support leaders and guide a distributed leadership team that will build and implement the school digital strategy.
12:50 pm
Lunch
Spend some time eating with your community and step outside for a bit.
1:35 pm
The foundations of a sustainable strategy
James Garnett, Director of IT at United Learning, shares his insight and experience of the nuts and bolts that underpin bringing a digital strategy to life and sustaining it.
2:00 pm
Evaluation: measuring the impact of your digital strategy and informing decision making
Effective digital strategy ensures that technology is being used to support school priorities and a fundamental aspect of this is measuring the impact of the technology to evaluate the extent to which these outcomes are being achieved. In this session we look at how a continual loop of evaluation-informed strategic planning is essential in order to get the best out of your digital resources. Dr Ekaterina Cooper, Research Team Lead at Educate Ventures, leads an interactive session on how evaluative data can be gathered and used to inform future decision making through a logic-model approach to evaluation.
2:45 pm
Chromebooks and workspace can do anything!
Let's get hands-on and get creative with sleek, powerful, and ready-for-anything Chromebooks and Google Workspace. We will get hands-on with Creative tasks set through Google Classroom and use tools like Jamboard as well as 3rd party tools like Adobe, Canva, and even more options from the Chromebook App Hub. If you are used to other providers' tools, don't worry, we will explore how Chromebooks can connect with your resources wherever they are. You will also learn how, as an educator, you can utilise the tools and options built into Chrome OS to improve your delivery of instruction, digital grading, and professional productivity to unlock learning experiences for students with diverse needs, abilities, and learning preferences. This session is presented by Google for Education.
3:45 pm
Future of edtech workshop
This workshop will present the latest evidence and thinking about the future of EdTech, showcasing international examples of EdTech procurement and use, from digitally mature countries. It will also present future (best and worst case) scenarios of EdTech in the UK context. Delegates will have a chance to share their views on the opportunities and challenges of using EdTech tools. Taking part in this workshop is a chance to influence national EdTech policy. This workshop is hosted by Ecorys UK, and forms part of a wider research study for the Department for Education about the Future of EdTech.
4:40 pm
Using the SMART assessment tool to inform your digital strategy
Using your own individualised diagnostic assessment you will examine in detail your current stage of digital development and identify priority areas for strategic focus.
5:30 pm
Reflection & prep
Schools will have the opportunity to digest and synthesise what they have learnt and experienced through the Make The Future Summit and reflect on their digital strategy by revisiting their initial diagnostic assessments and identifying their next steps and priorities.
5:50 pm
Presentations & community building
Developing your digital strategy doesn't stop here! This session encourages the community to continue the conversation and develop a support network of peers. There will be the opportunity to share reflections and observations as well as learning from one another's experiences as teams engage in presentations and celebrations of progress.
6:15 pm
Make the Future Feast
Come and enjoy a sit down evening meal with plenty of opportunity to meet new people, learn and laugh.
Wednesday, 30th
Networking breakfast
Breakfast will be served at 8:00 am in the dining hall, where you can spend some time reflecting on the event, deepening your connection with fellow participants, and meeting with members of the ISTE and Educate Ventures Research teams. Take some extra time to spread out and chat to synthesise what you've learnt and experienced through the summit. An optional walk and talk activity will pair you up to enjoy the grounds and reflect.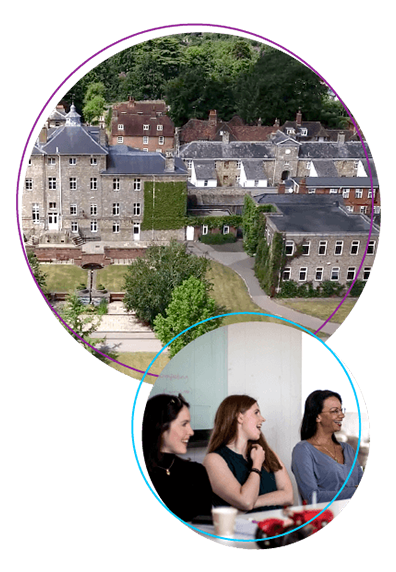 Join a learning community of school leaders, teachers and IT leads across the UK.
Get the support you need to create a digital strategy for your school.
Now more than ever, teachers and education leaders are on the front line of bringing digital learning into their classrooms and students' homes. Great steps have been taken to provide support through these transitions, but according to the May 2021 Department for Education Edtech survey, a large proportion of schools in the UK still do not have a digital strategy. Many teachers lack the necessary skills and confidence to use relevant digital tools. This summit will change that.
The Make the Future Summit is focused on creating an ongoing learning community aimed at building and sustaining coherent digital strategies in schools. The event will provide an immersive dive into all things edtech and community, with lots of fun and learning throughout. The summit will be followed by continued virtual learning sessions, and the support and companionship of the cohort formed during the event.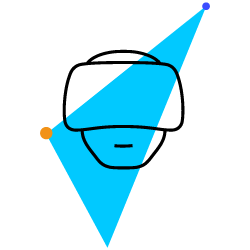 What is the Make the Future Summit?
ISTE and Educate Ventures Research are partnering to bring you this summit and the ongoing learning community. Following the summit, the cohort will continue to interact and learn, forming a confident and deep-rooted community.

This retreat-style event will take place on the campus of Sevenoaks School, with significant logistical support and expertise from ACS. Participants will sleep in the school boarding houses in single occupancy rooms. The summit is generously subsidized to make it affordable for schools to send teams of two or three. The cost of £99 per person (£198 for teams of two and £297 for teams of three) includes:

   - Two night's accommodation
   - All meals, from Supper on Monday 28th, to breakast on Wednesday 30th
   - All workshops, talks, breakouts and content
   - Access to the ongoing event community
   - Individualised diagnostic giving a detailed breakdown of your current stage of digital development
   - Ongoing support from experts with your digital strategy

Those interested in joining the summit should register as an individual, or ideally, teams of two or three from each school: a leader, a teacher and an IT lead. This team-based approach has been adopted to bring the broadest possible impact to schools. Payment will be settled with your main contact once your school is accepted to attend. Please note that we will continue to follow UK government guidance on COVID protocols regarding events.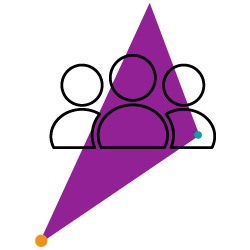 Make the Future topics
Our in-person time will be divided into three distinct sections: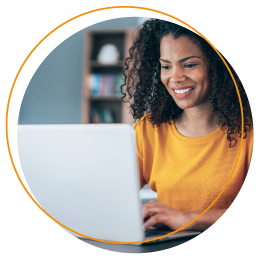 Today
What's on the screen in front of you? How can we harness positive developments that emerged during the pandemic to strengthen and advance our digital strategy?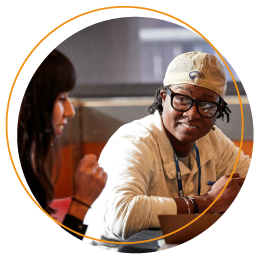 Tomorrow
What's a mouse click away? What are the next steps in your strategy and how can we remove barriers to progress?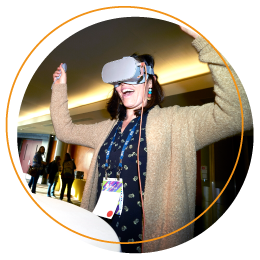 Future
What's on your virtual reality horizon? What does it mean to be AI ready and how do we do it?
The Summer Learning Academy was a rare professional development opportunity that allowed me to walk away with various tools that I could put into action immediately at my school. I was able to meet leaders in technology education that inspired me to be more creative and intentional with lessons. Each day, I walked away … with a call to action in my education practices.

This has been the most meaningful and motivating PD I have had in a long time! I can't wait to apply what has been shared!

I have to say, ISTE is like the Wonka Factory, churning out magical solutions that address spot-on the needs of districts, leaders and teachers! Seriously, this is exactly what our teachers need, and I see many well-intentioned state and national groups trying to do the same thing but with far less coherence and with nowhere near the capacity and expertise ISTE brings to the table.

I love and recommend the Summer Learning Academy for all the teaching strategies provided. I started using these strategies right away in my online classes.